Prophecy on a daily basis. Prayer to bring billions to Christ while time. Amen
MidnightWatcher's Blogspot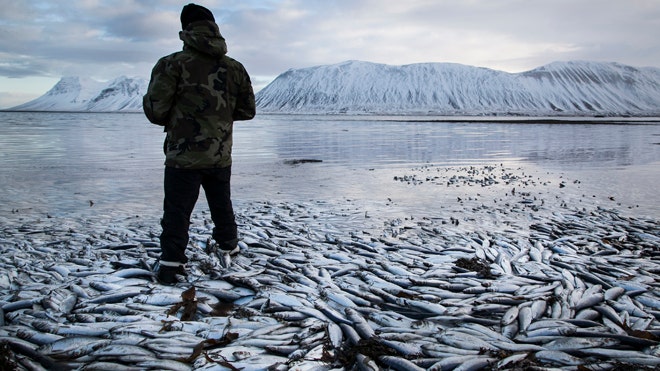 FoxNews – "Researchers in Iceland are blaming low oxygen levels in a shallow fjord for the deaths of tens of thousands of tons of herring.
Masses of dead herring have been found in Kolgrafafjordur fjord for the second time this winter, raising concerns about Iceland's fishery.
The Morgunbladid newspaper estimated the value of the 10,000 tons of fish found dead this week at 1.25 billion kronur ($9.8 million). An even larger number of fish died in December.
Roughly one season's worth of herring has been lost, Johann Sigurjonsson, director of Iceland's Marine Research Institute, said Wednesday.
He said herring tend to winter in large populations and may have depleted the oxygen in the shallow fjord. The danger should ease in spring when the herring spread out into a wider area, he said, downplaying fears that the entire herring fishery is in danger.
'We regard this as a serious event,' he…
View original post 48 more words