NOTE :
SEPTEMBER 04 2015  ALL UPDATES ON THE ABORTION ISSUE WILL BE "TOWARDS" END OF THIS PAGE!  THANK YOU!
WARNING: THE EVIDENCE HERE ON "
ABORTION

" IS GRAPHIC AND NOT FOR MINORS OR THOSE WHO CAN NOT HANDLE THE "

TRUTH

" ABOUT IT AND THAT MURDER IS PERFORMED "

IN THE WOMB

" AND BABIES SOLD FOR PARTS LIKE A DAMN CAR SHOP!  "

YES!

" I AM ANGRY BUT MY ANGER IS NOTHING COMPARED TO THE "

RAGE

"

GOD

HAS ON THIS MATTER!!!

Congress Fails to Defund Planned Parenthood

http://www.cnn.com/2015/08/03/politics/senate-planned-parenthood-defunding-legislation/

Hagmann and Hagmann Rpt  Fifth video on planned parenthood "Fetal cadavers"
Intact Fetuses "Just a Matter of Line Items" for Planned Parenthood TX Mega-Center
3rd Shock Video Catches Planned Parenthood Vice President Selling Body Parts of Aborted Babies
VIDEO  of Planned Parenthood Busted
6th Video of selling of aborted babies without consent of patient
New Senate Bill Introduced to Totally De-Fund Planned Parenthood, Senate Will Vote Next Week
Denver, CO.  May 23, 2012 Speech    Health Care Comment
obama – QUOTE – In Denver on Wednesday, for example, according to the White House transcript, Obama said at a campaign event at the Hyatt Regency: "We certainly don't need another political fight about ending a woman's right to choose, or get rid of Planned Parenthood, or taking away affordable birth control. I want women to control their own health choices, just like I want my daughters to have the same opportunities as your sons." SOURCE
SO YOU "
THINK

" THERE WILL BE A 2016 PRESIDENTIAL ELECTION…..?????
The Official Hagmann & Hagmann Report-7-28-The Counter-Culture & Why It's Important Today
JULY 29 2015 HAGMANN AND HAGMANN RPT
GOOD NIGHT…..I DON'T KNOW HOW ANYONE COULD SLEEP KNOWING HOW FAR FROM GOD AMERICA HAS DRIFTED ………….
HEAR THE ALARM>  I'VE BEEN RINGING IT AMERICA!  GOT GUTS TO WATCH MURDER IN THE WOMB?
WARNING!
GRAPHIC VIDEO
**MURDER IN THE WOMB**
FINAL WARNING! NOT FOR WEAK STOMACH'S
9TH PLANNED PARENTHOOD VIDEO – PPH AND ABR PAY OFFS
ARTICLE:  9TH VIDEO PLANNED PARENTHOOD
SEPTEMBER  2015
Congressional Dems No Guts to View The Videos of PPH Selling Baby Body Parts
"
DON'T ASK WHY WHEN JUDGMENT COMES

"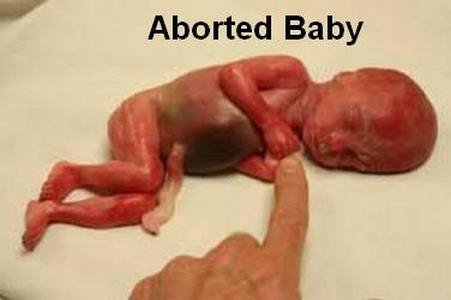 END UPDATE…..
******************
SEPTEMBER 5 2015     UPDATE   5
Abortion, America's Holocaust. Judgment of God is coming. Tim Hill Warning! Graphic
ABORTION OR RIGHT TO LIFE BLOG
NO WORDS!  NO WORDS! NO WORDS

!
Tunisian fetus after abortion … and the doctor says Hallelujah video … shocking!
Surgical abortion procedure
END UPDATE……..
**************************