Proposed bill would cover more consumers under Medicare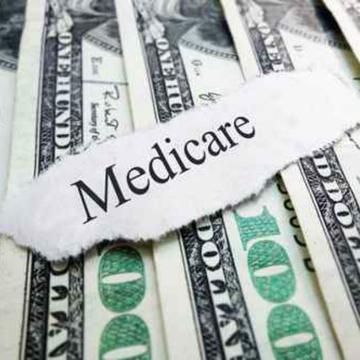 Some Democratic members of the U.S. Senate have introduced a bill that would cover more consumers under Medicare.
In addition to covering every American age 65 and older, Americans between the ages of 55 and 64 would have the option of enrolling in the government-administered health care program.
The sponsors estimate there are around 41 million Americans that would be eligible for Medicare coverage under their bill, the Medicare At 55 Act.
Medicare provides health insuran…
Automotive
It appears to be one issue in Washington on which Republicans and Democrats can agree
Honda Clarity Electric one of three alternative energy models
Cell phones & smart phones
The FCC says the high volume of calls could have risked lives
Screening service lets customers know if a scammer is on the other end of the line
Class actions
Congress is poised to repeal the Arbitration Rule
Computers & electronics
One machine from Tennessee was sold on eBay with 60,000 registration records
Employment
But many of those new jobs may be at the lower end of the pay scale
Initial jobless claims fell for a fourth consecutive week
Family & parenting
Routine eye exams and screenings can help spot problems early
Treating dental problems now can help prevent missed school days later
Health
Researchers note a big jump in the number of smokers who quit
Researchers say a protein found in the muscles may be the key to creating new sleep therapies
Home & garden
Features that can help maximize your enjoyment of your outdoor living area
Experts say poor air quality can lead to negative health consequences
Internet
Owners of over 7 million affected devices share the privacy risk
Applicants will be shown tours of the facilities and may get an on-the-spot job offer
Personal finance
Lawmakers say they have more questions about sales practices
CFPB says the inaccuracies made it impossible for consumers to open accounts
Political News
A study shows that Millennials and Gen Xers accounted for nearly 70 million votes in 2016
Privacy
Security researchers say some devices transmit private data without user consent
Shopping
Here's how to tell you're buying the real thing
New California outlet will be branded simply as Dunkin'
Social & dating
Users will begin seeing additional reporting from second sources and third-party fact checkers
Differences of opinion related to spending habits vary by age and gender
Travel
More travelers are exploring America in RVs
Consumer group claims shrinking seating area is a threat to safety
Weight loss
Here are some tips for avoiding extra, and unhealthy pounds
However, rates among non-college students are still worrying
Recalls
The garments fail to meet the federal flammability standards
The vehicles may experience a temporary loss of electric power steering assist.
ABOUT THIS NEWSLETTER – Consumer News & Alerts is published by ConsumerAffairs.com, which is solely responsible for its content.

(SHARED NEWSLETTER)
---